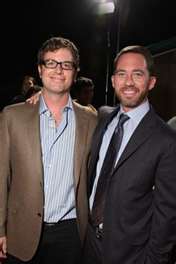 Thomas Mcguire is the director of the THEULTIMATESORAFAN videos, including the movie, The Struggle. He is one of the main people at THEULTIMATESORAFAN, working with Taylor himself. He is know to many people as a film genius. All the movies he directed got a 4 out of 5 or higher. In 2009, Mcguire was called by THEULTIMATESORAFANINC. to direct all their videos. Thomas agreed and since then, he has worked on most of THEULTIMATESORAFAN videos (starting on "Kingdom Hearts-stab my back"). In his free time, Thomas Mcguire likes to film, act, voice act, juggle, write stories, and crack jokes.
Ad blocker interference detected!
Wikia is a free-to-use site that makes money from advertising. We have a modified experience for viewers using ad blockers

Wikia is not accessible if you've made further modifications. Remove the custom ad blocker rule(s) and the page will load as expected.