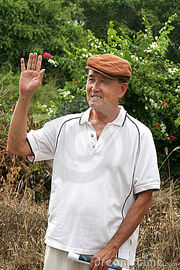 &nbsp
Darren Broggs (1944-2011) was the writer of the THEULTIMATESORAFAN official comic book. He used to work with Mary Josefina. Broggs died of a heart attack on january 7, 2011 in his hometown, Brocuy City, at 64. Two days after his death, Darren was replaced as the writer of the official comic book by Joselph Hierheimer. In honor of his death, Darren Broggs has a golden statue in THEULTIMATESORAFAN Hall of Fame.
Ad blocker interference detected!
Wikia is a free-to-use site that makes money from advertising. We have a modified experience for viewers using ad blockers

Wikia is not accessible if you've made further modifications. Remove the custom ad blocker rule(s) and the page will load as expected.